Vision
Driven by a love of architecture, sustainable living and delivering developments of enduring quality, Central Element has assembled a coveted team of best-in-class design professionals to bring their vision for Anden to life.
Anden is the sanctuary you've been looking for; a triumph of architecture, imagination, and wellbeing.


1 / 1
Architecture
"Anden's harmonious design weaves together its old and new architectural identities. It focuses on craftsmanship, sustainability and integrity, resonating with Coogee's easy coastal feel. "
Liam Hancock,
Principal, MHNDU
Anden's remarkable collection of only 15 homes stitch together old and new in homage to Sydney's love of coastal living.
The award-winning MHNDU design team has designed a timeless creation with the careful arrangements of buildings that maximises passive solar design, natural ventilation and privacy while capturing uplifting views to Anden's signature gardens. It is artful and life-enhancing architecture that will bring constant delight to everyone who lives here.
The architecture tells a story of heritage reborn into a contemporary masterpiece.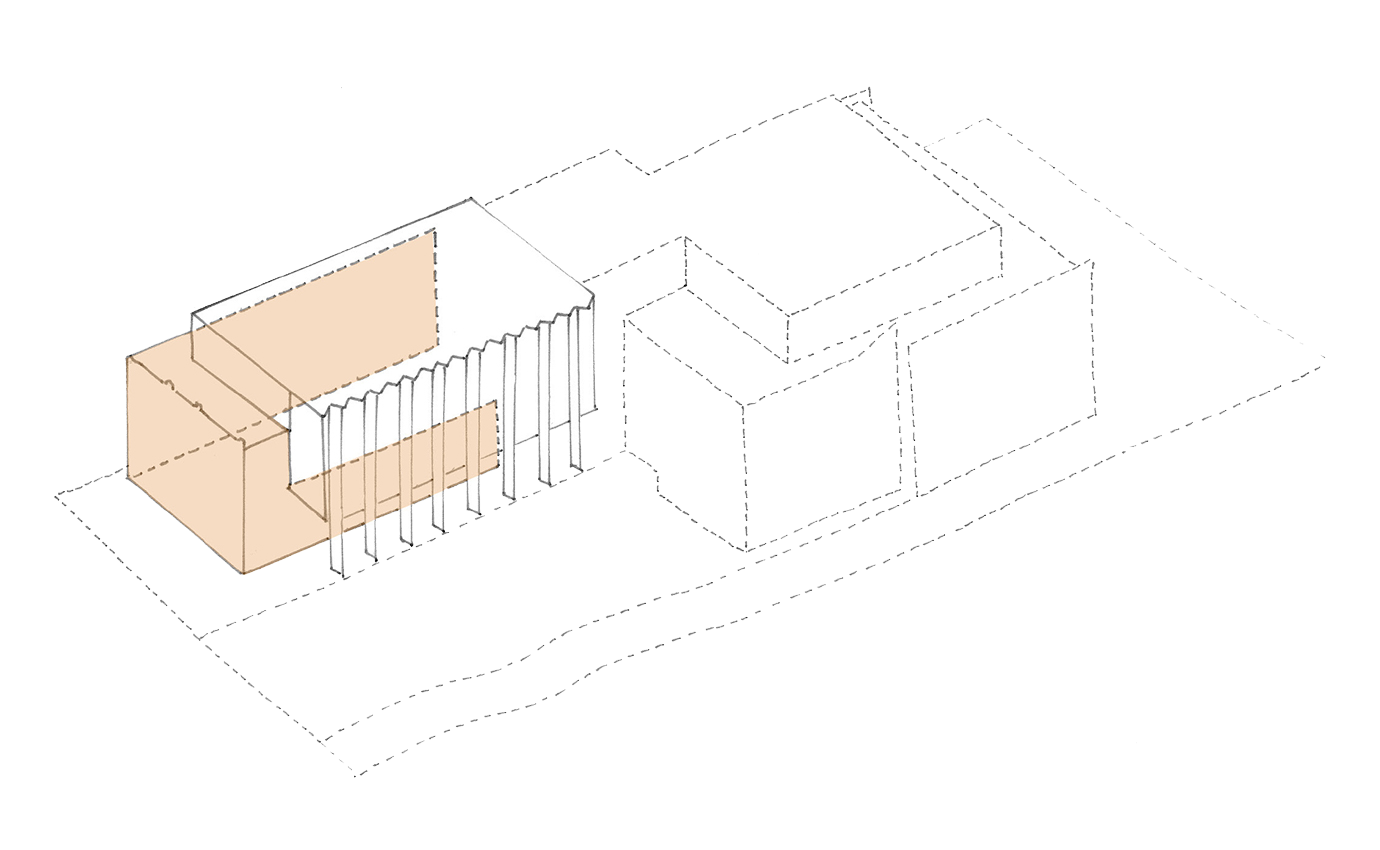 A unique and characteristic architectural identity is created via the juxtaposition of the retained art deco fabric, alongside a contemporary architectural expression.


1 / 1
Interiors
Anden's interiors offer timeless beauty. Warm and inviting, they evoke a barefoot luxury that feels perfect for the beachside.
Flowing living spaces spill to sun-drenched terraces or private garden courtyards. Style meets substance with authentic materials pared with the suite of high end Gaggenau appliances and Astra Walker tapware. Natural stones, marble, timber, concrete and terrazzo mimic the timeworn beauty of the coast.
"The interiors reflect the easy-going nature of the coast with a contemporary sophisticated slant. Light timbers and natural stone teamed with terrazzo and concrete are luxurious but relaxed."
Joanne Lawless,
Director, Lawless and Meyerson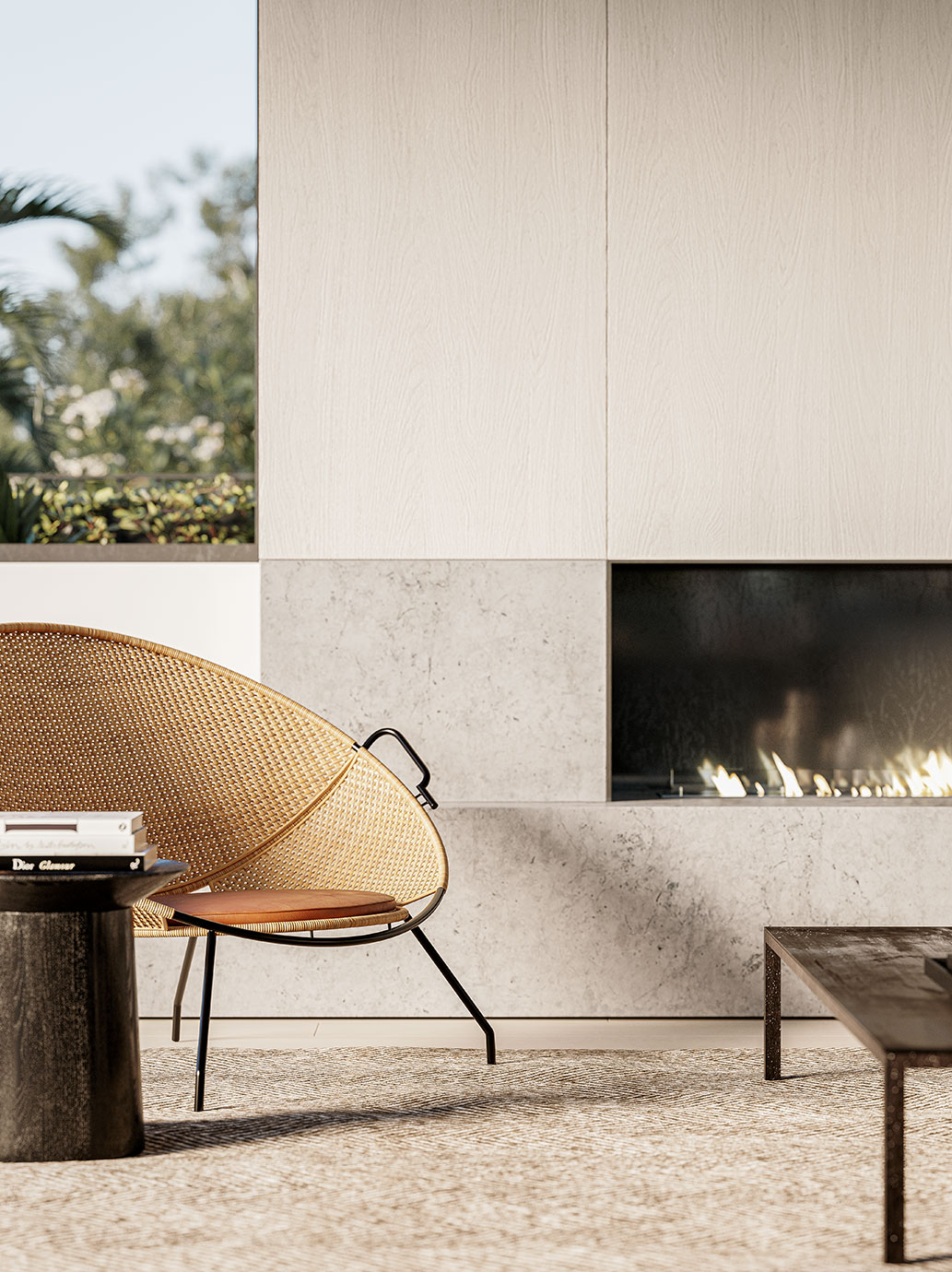 "The pared-down style of the open living areas effortlessly give way to oversized terraces and the private sanctuary of the outdoors. Generous luxury features such as in-built fireplaces create inviting spaces to relax and entertain, even in Sydney's cooler months."
Joanne Lawless,
Director, Lawless and Meyerson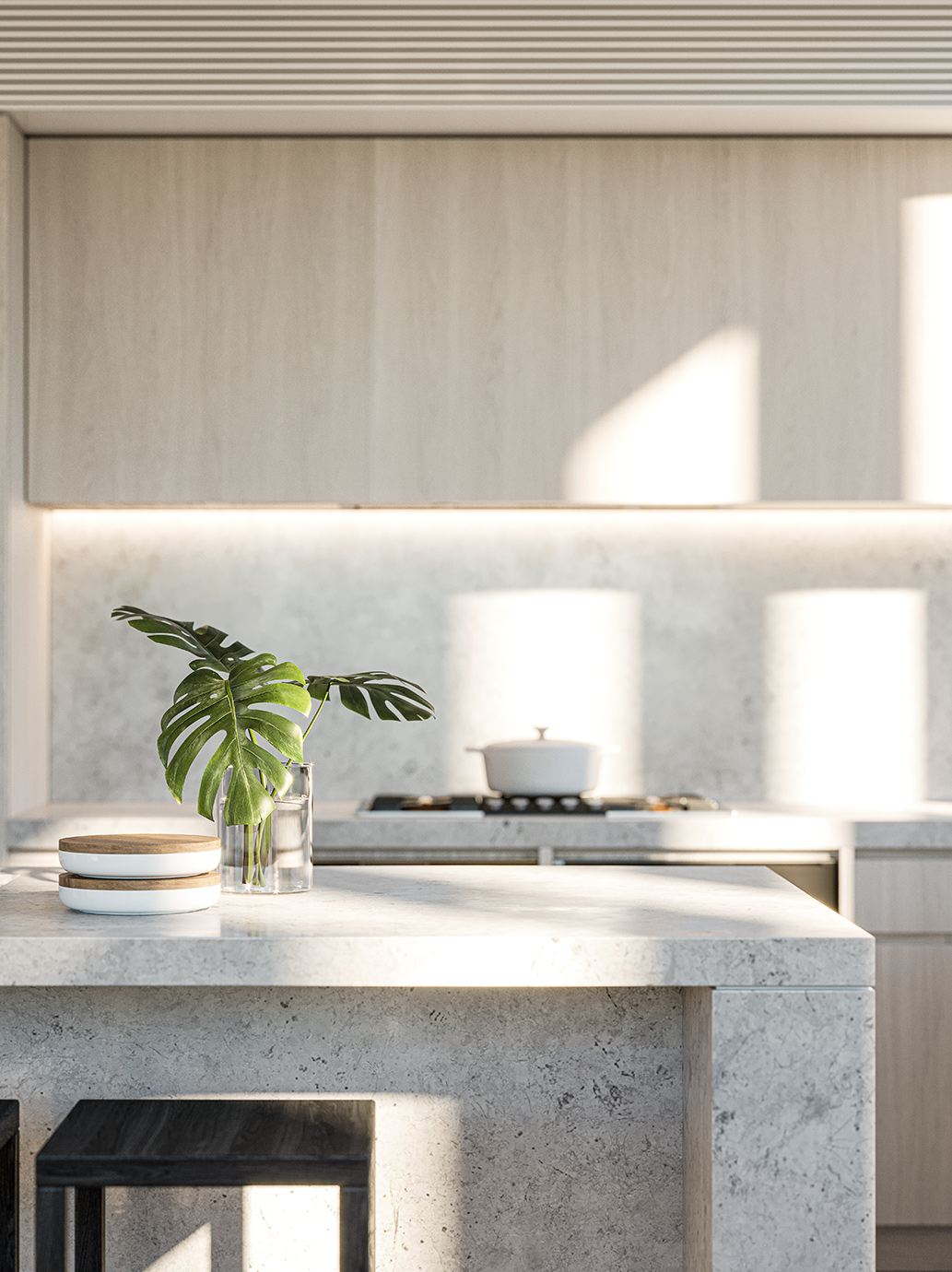 Indulgent spaces to refresh and rinse
Anden's interiors are inspired by the regenerative, natural qualities of the coast. Bathrooms provide decadent spaces to refresh and rinse after a day at the beach. Luxurious double vanities, beautiful fixtures and a muted palette of layered neutral hues reflect the coast.


1 / 1
Wellbeing
"The central focus of the development is a substantial, highly refined communal open space that unfolds through a series of tiered lawns and feature grove of cabbage tree palms."
William Dangar,
Principal, Dangar Barin Smith
Living a more sustainable life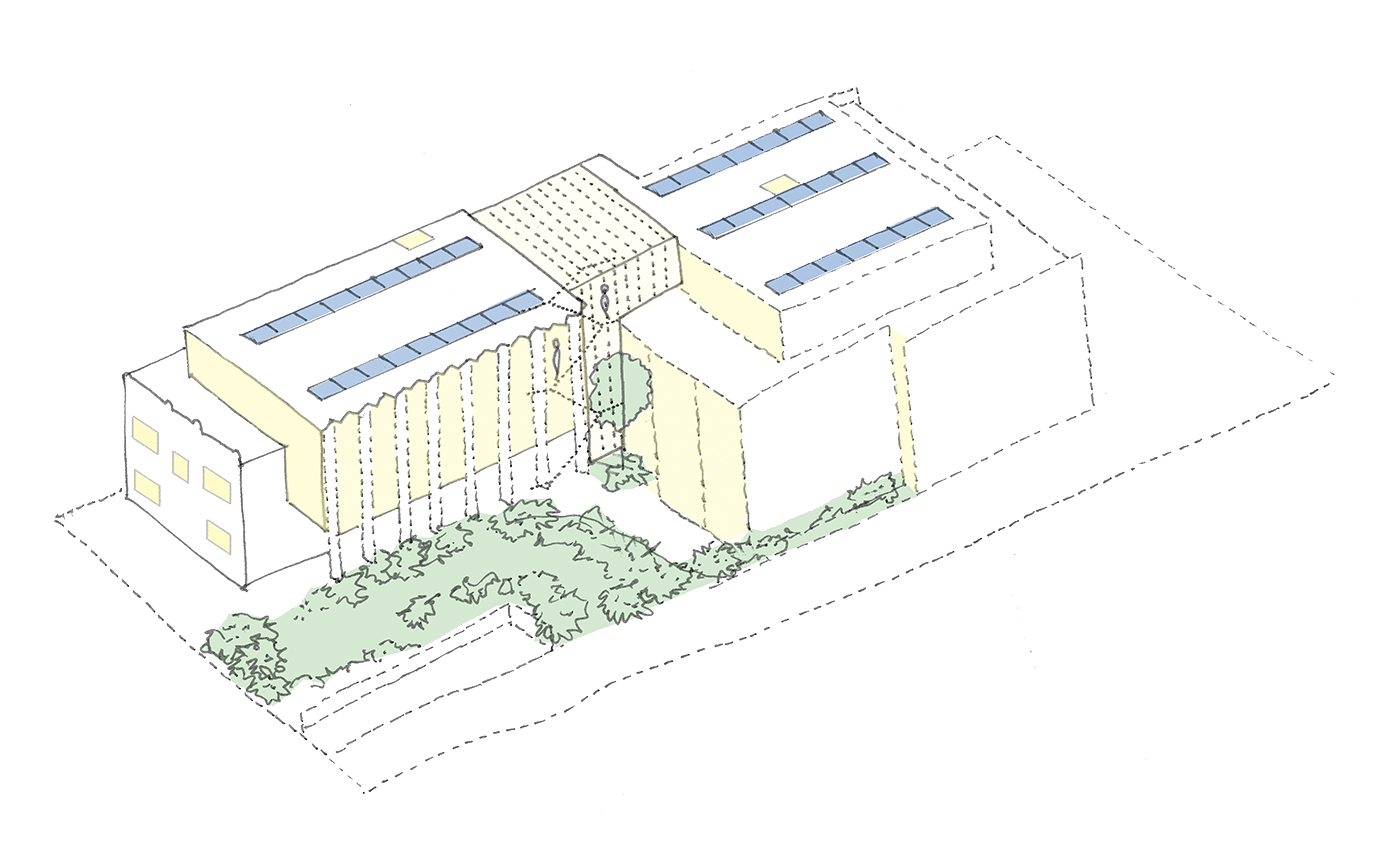 Sustainability and wellness was one of the guiding design principles of Anden's creators. The development and landscaping incorporates numerous design features to promote a greener, healthier and more efficient way of life that treads lightly on the planet.


Communal open spaces
Sustainability features
Solar access features
Calm your body and mind at Anden
There's a richness that will come from living well. In the morning enjoy the meditative yoga room and gymnasium replete with an infrared sauna, then head down for an ocean dip for some post-yoga beach bliss or step out to the 'Anden' terraces in the front communal garden zone.


1 / 1
Lifestyle
Catch the ebb and flow of life at Anden. Your Sanctuary by the Sea.
With its sweeping curve of golden sand kissed by ocean tides, Coogee Beach is as idyllic as it is beautiful. Daybreak might bring an invigorating surf, leisurely laps of the historic sea pools, or a barefoot shoreline stroll in the quiet of dawn. From bustling cafes, tantalising restaurants, energetic nightlife and its beautiful beachfront promenade, Coogee has a life of its own.
01 - Coogee to Bondi coastal walk
02 - Coogee Pavilion
03 - Dolphin Point Reserve
04 - Coogee Beach
05 - Little Jack Horner
06 - Coogee Wine Room
07 - Titan Fitness Gym
08 - Coogee Bay Hotel
09 - Ross Jones Rockpool
10 - Barzura
11- Wylie's Baths
12 - Grant Reserve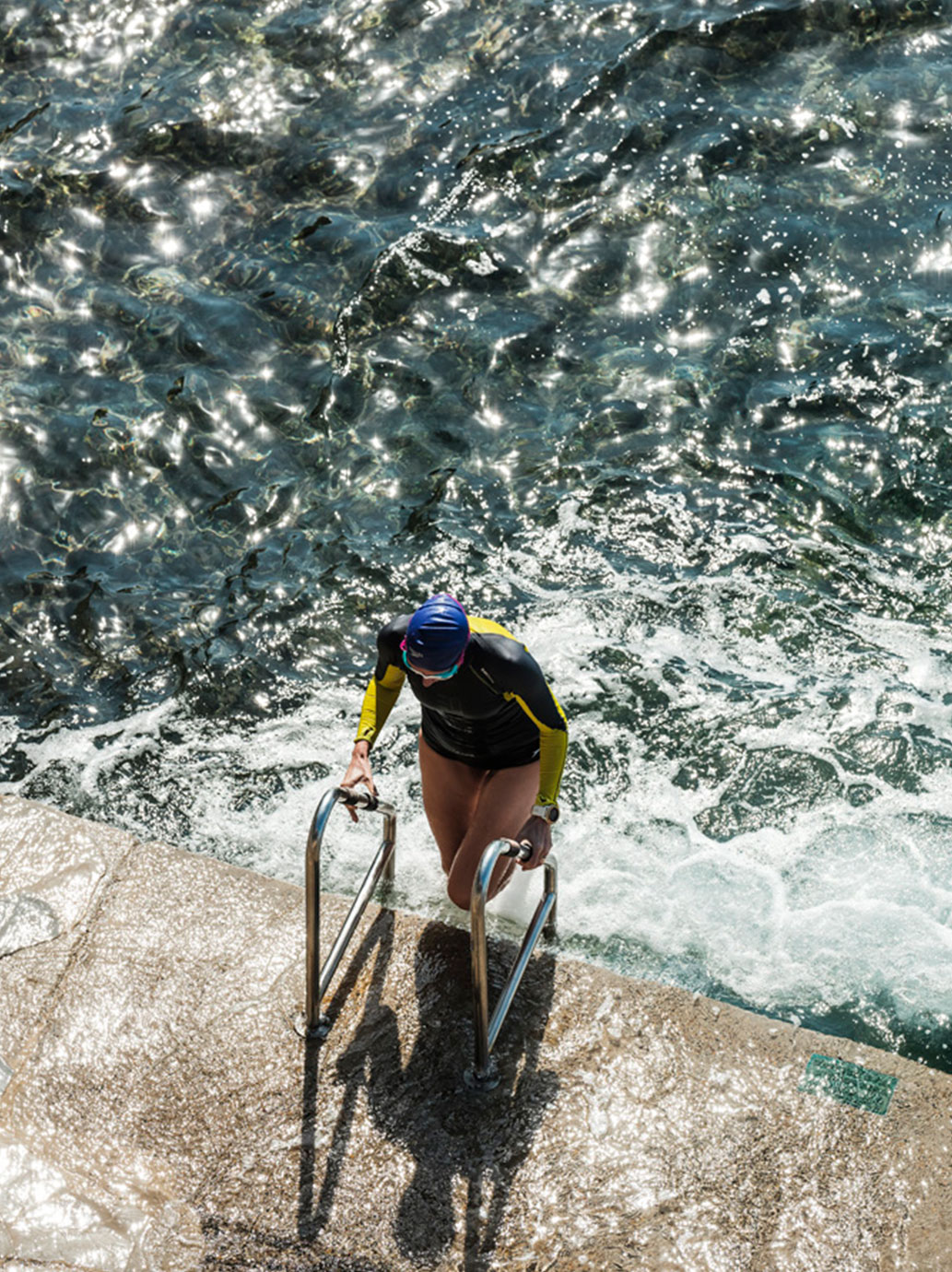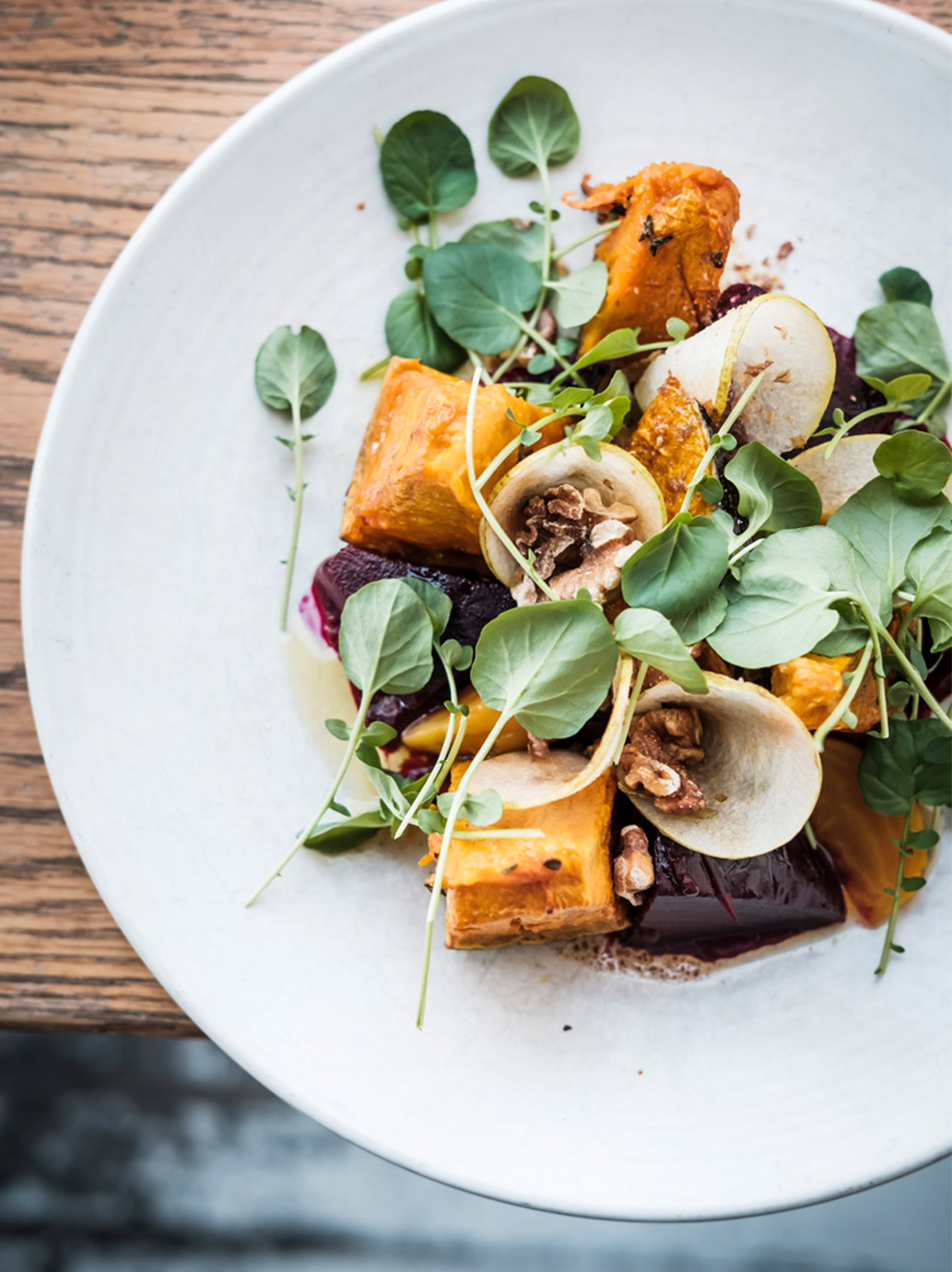 1 / 1
Team
Anden is an extraordinary collaboration by an award-winning team: MHNDU, Lawless & Meyerson, Dangar Barin Smith and Central Element.
Developer
Award-winning Central Element creates invigorating communities where people can live and stay happily, work productively and connect easily. From contemporary apartments to luxury hotels, we create high-quality developments in locations hand-picked for their amenity, accessibility and lifestyle.
Architect
MHNDU has established a strong reputation in the architecture industry for its unique blend of technical excellence, commercial acumen and design sensibilities.
Interior Design
Lawless & Meyerson specialises in creating beautiful spaces for people to live in, work in and enjoy.
Landscape Architect
Dangar Barin Smith is the next iteration in the expansion of William Dangar's residential and commercial landscape design practice, which spans 25 years.
Builder
As a proudly Australian owned business, Ultra Building Co is dedicated to delivering high quality outcomes for life. Senior management brings over 20 years of experience in construction and development to their industry-leading building portfolio. They have the people, experience and procedures to ensure projects are designed, planned and built to the highest standard, on time and without the stress, from multi-residential through to commercial, hotels and fit-outs. Customer satisfaction and a strong management focus on relationships is of paramount importance to their success.


1 / 1
We are continuing to closely monitor the ongoing COVID-19 situation, with the health and well-being of our customers and staff as a top priority. Should you visit there will be some screening questions we'll need to ask you in addition to practicing safe social distancing guidelines including observing a distance of 1.5m between people, registering your attendance, using hand sanitiser upon entry and limiting 1 person per 4 square metres if possible. Enquire now to book an inspection.
Covid Notice
Be One of Only 15
To register please fill in your details or call 1800 316 505
Display Open by appointment only